A classic look to store & honor a veterans' folded American flag.
Wood Folded Flag Case
A traditional folded American flag deserves to be stored and shown in a classic flag case. Our flag cases are built of solid wood, and are sized to fit a traditional 3-sided folded flag.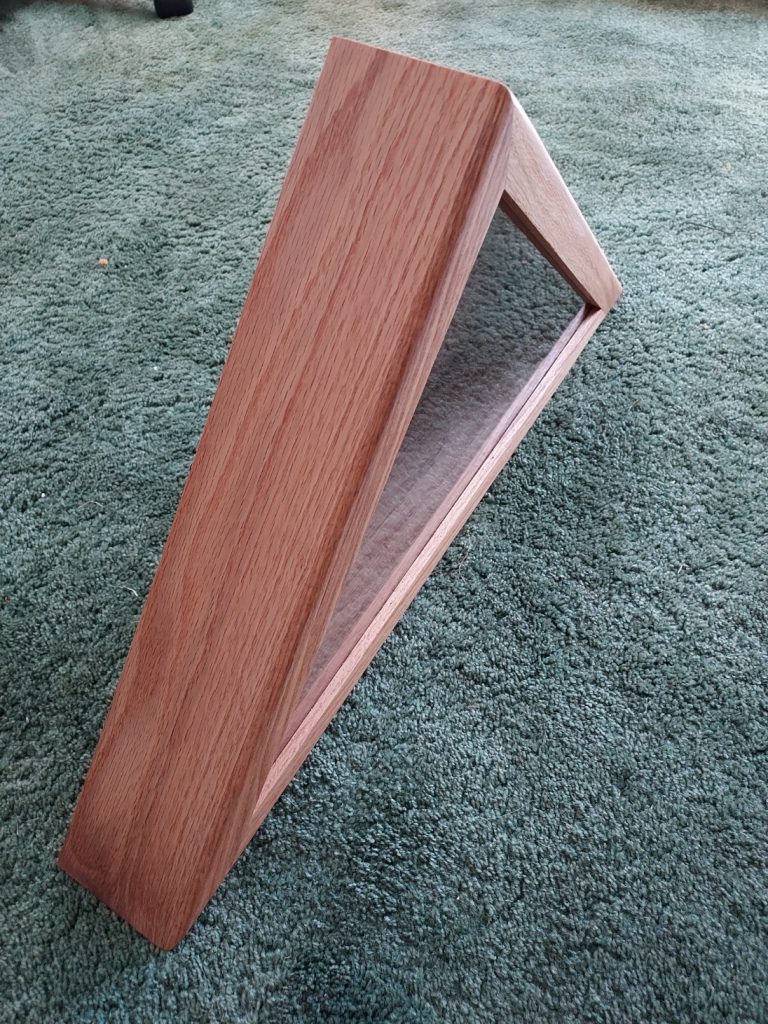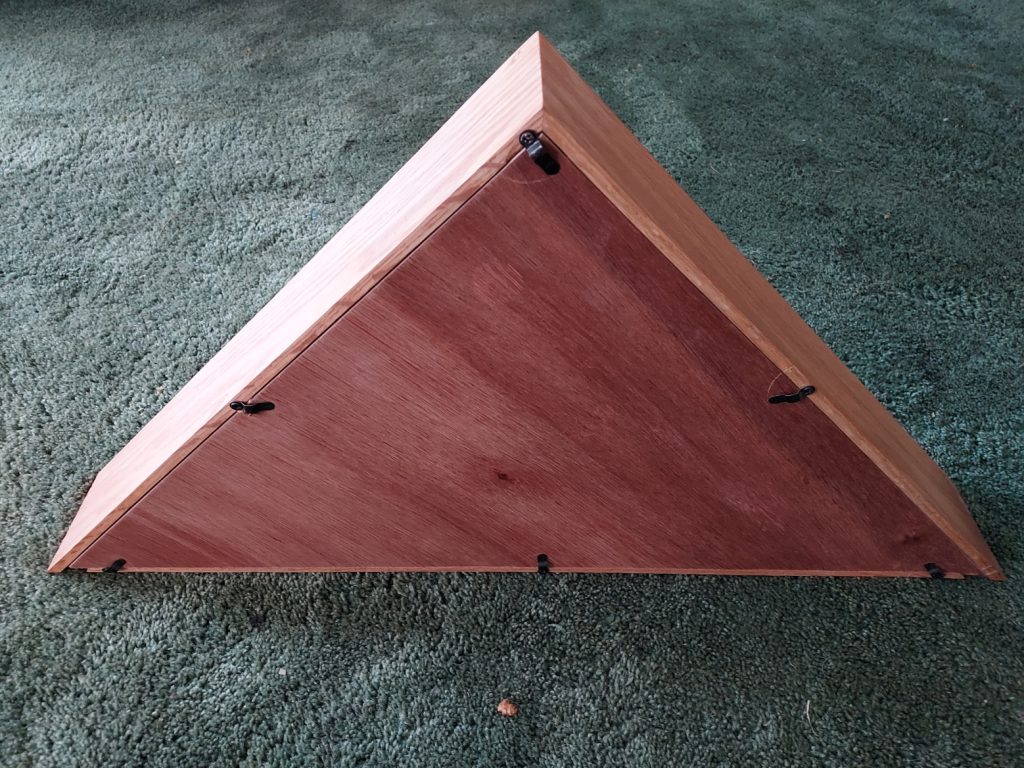 All of our folded flag cases are made from 3/4″ wood, with a choice of oak or maple. Unlike our other products, our flag cases are not stained. All cases are natural wood color, and are finished with 3 coats of Tung Oil for a long lasting, soft & beautiful finish. We also use actual glass panes for the display area.
Custom Name Plates
Our cases have an option for a wooden plate with your veterans' name, service branch emblem, and DOB & DOD.