Solid wood military flags show your patriotism in any room or setting. We're proud to make these wooden flags to honor the branches of our American military & those who have served.
Solid Wood Military Flags
Our flags are made from your choice of pine, oak or maple. Flags are @ 3/4″ thick, and our standard size measures 19 x 10″. Other sizes are available. Flags use a dark stain to add contrast and are finished with polyurethane. Each flag comes with 2 display feet to hold them vertically for display.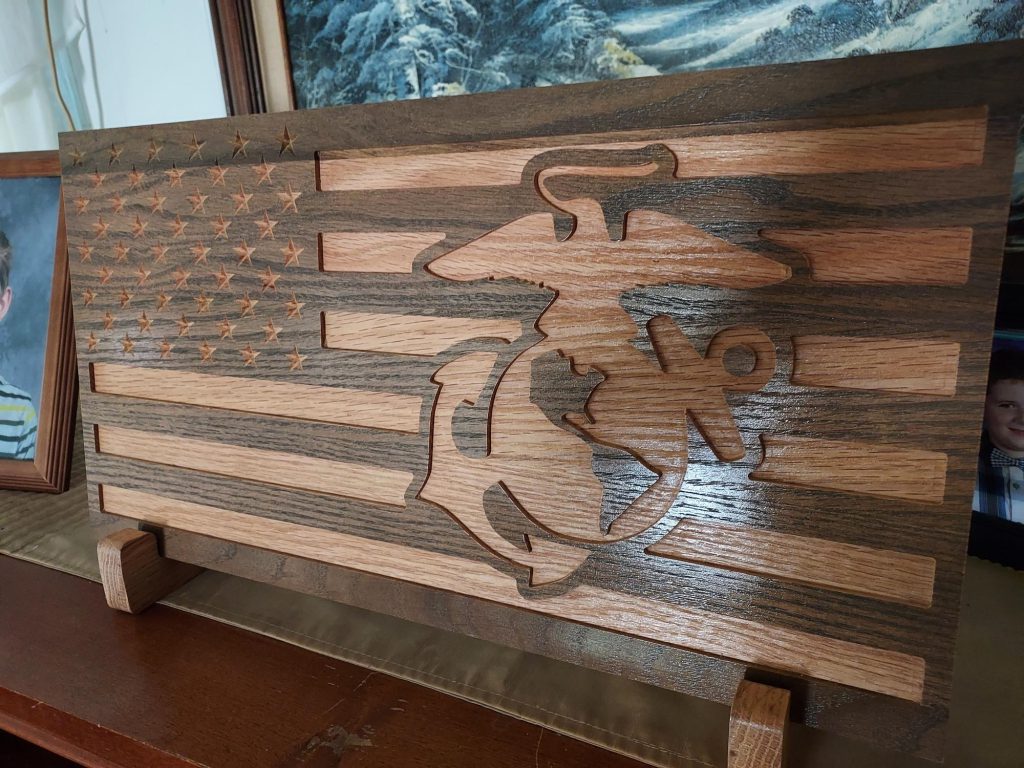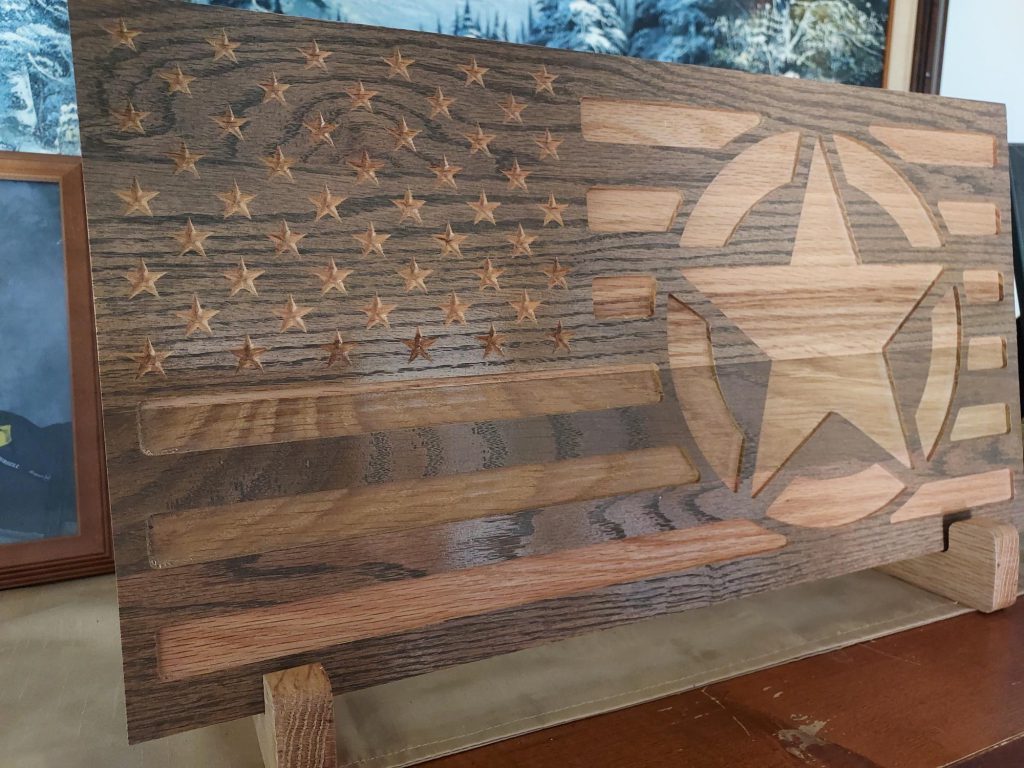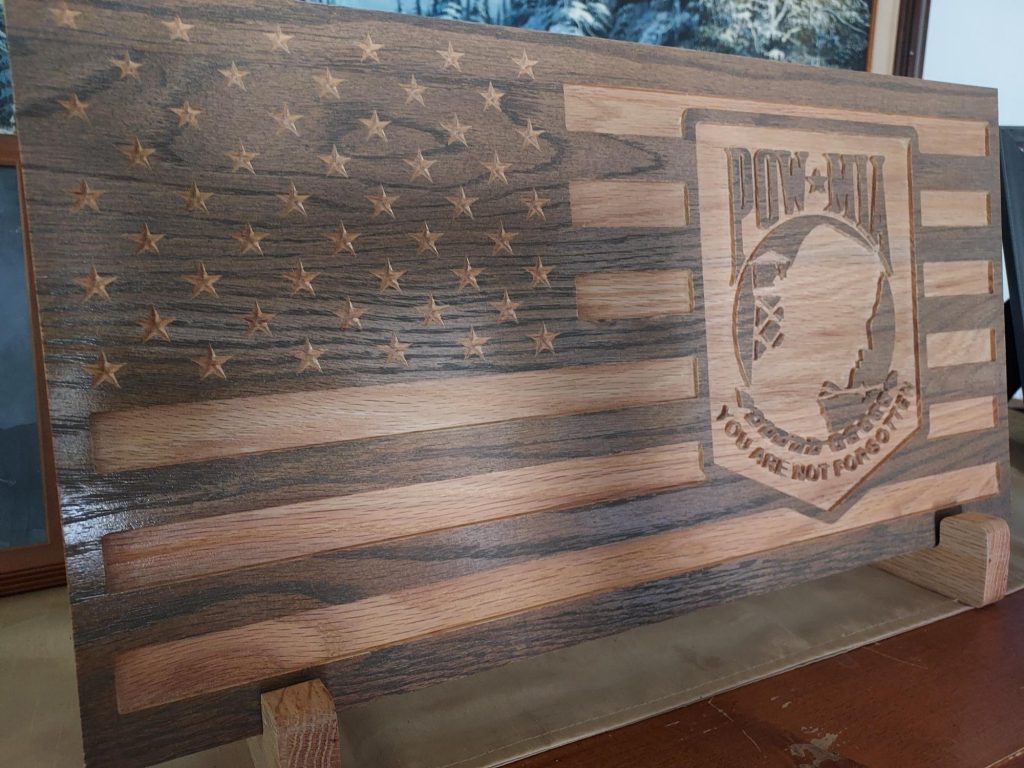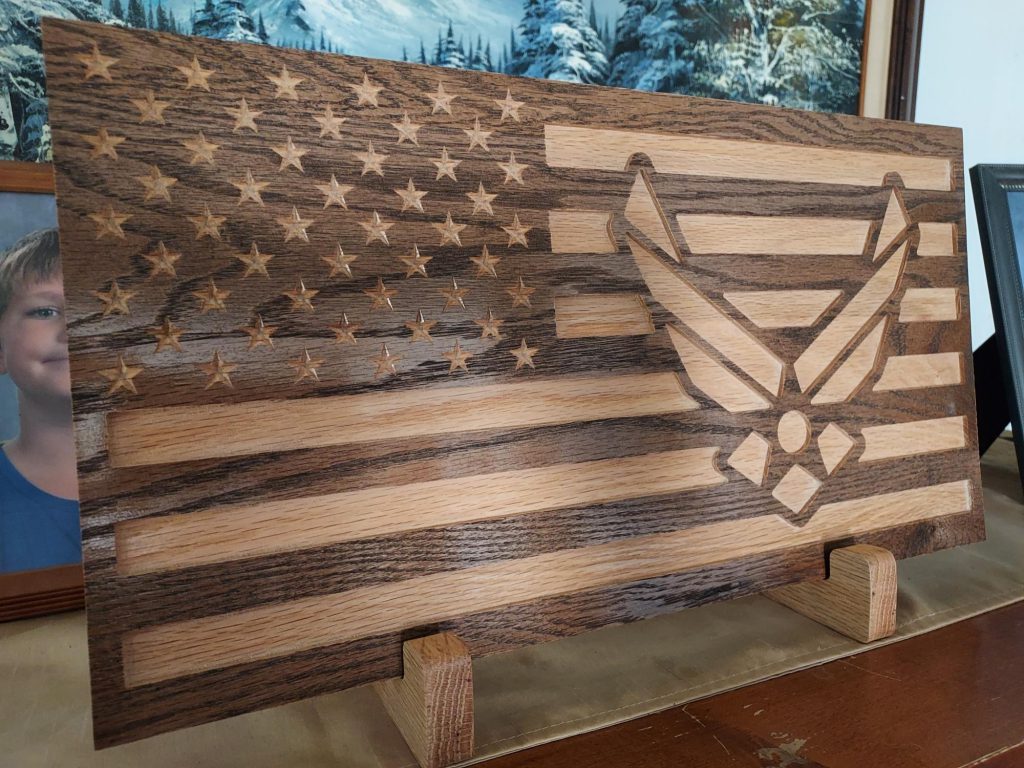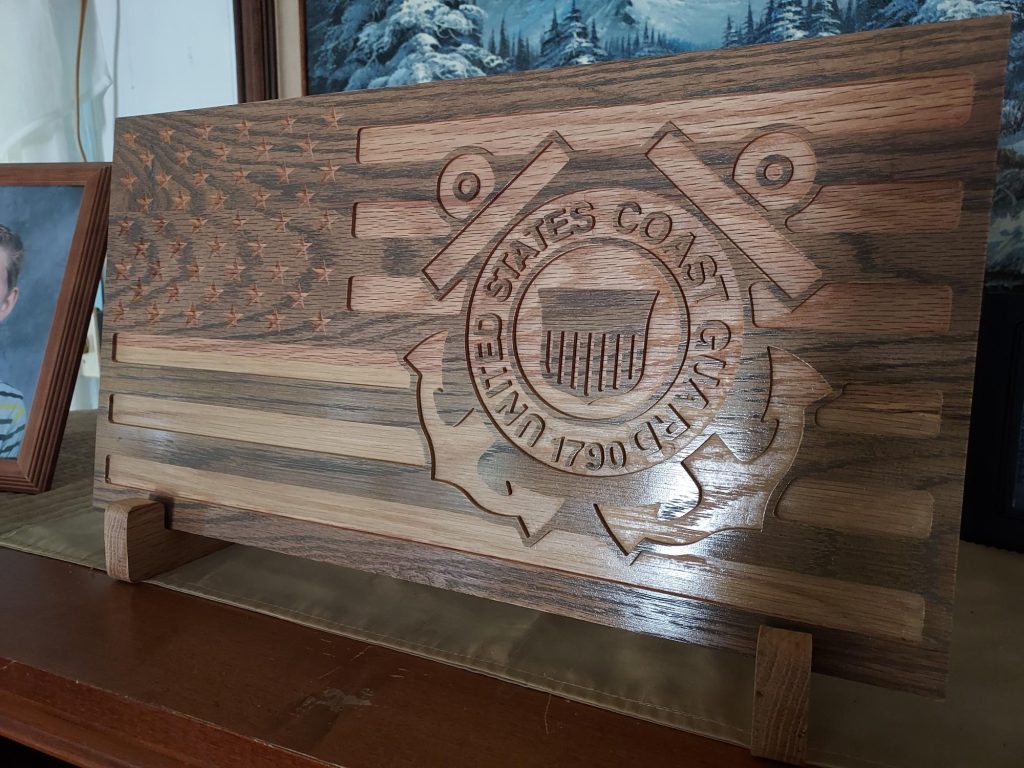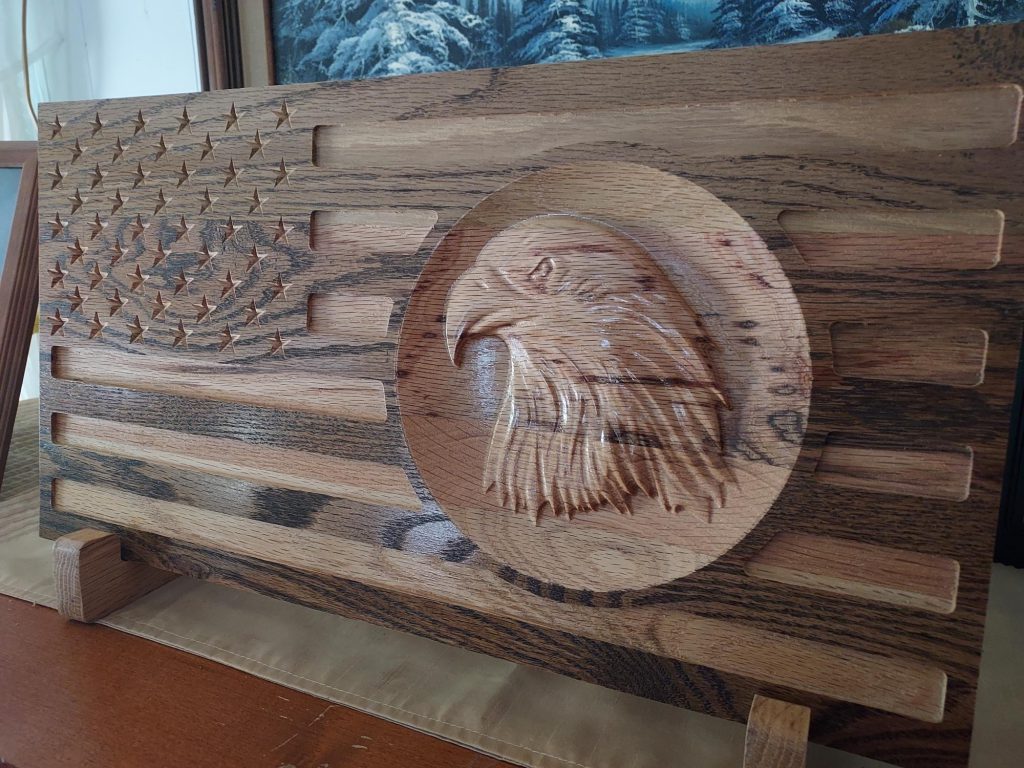 We also make American Eagle flags. The eagle head is a 3D CNC carving which has depth and dimension. Standard size is 19 x 10″.