Our guitar caddy trays are a great way for musicians to keep small items handy.
Wood Guitar Caddy Trays
Wood guitar caddy trays are great for keeping those small items handy. Use them for loose change, keys or other small items. Or, if you're a guitar builder, they are an ideal way to keep those small parts together so they don't get lost or misplaced.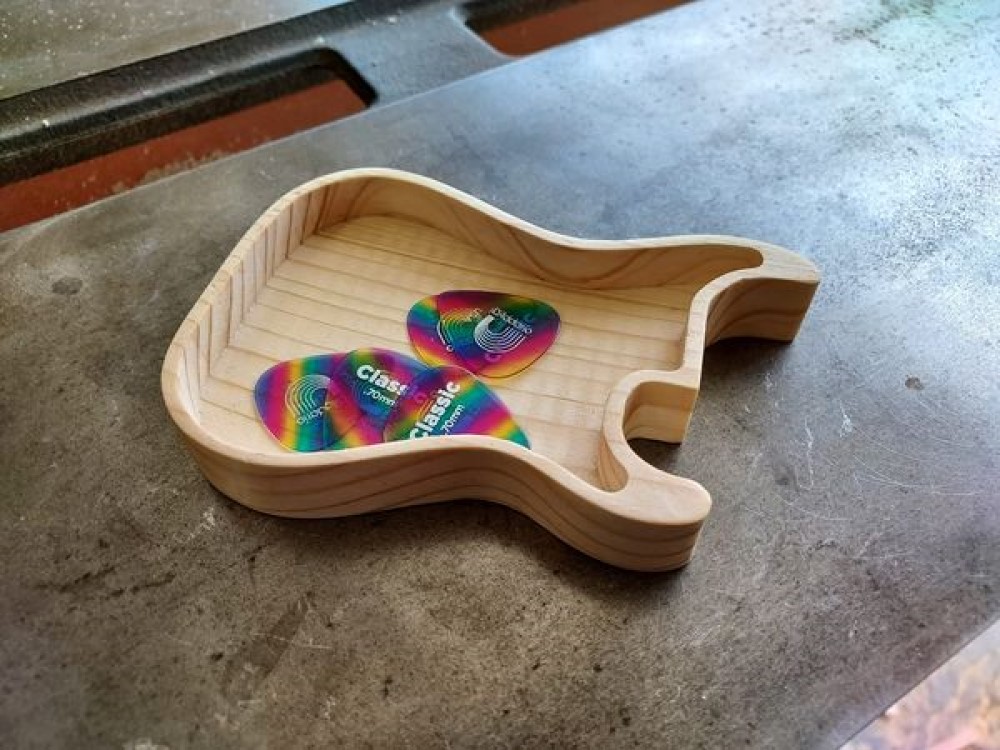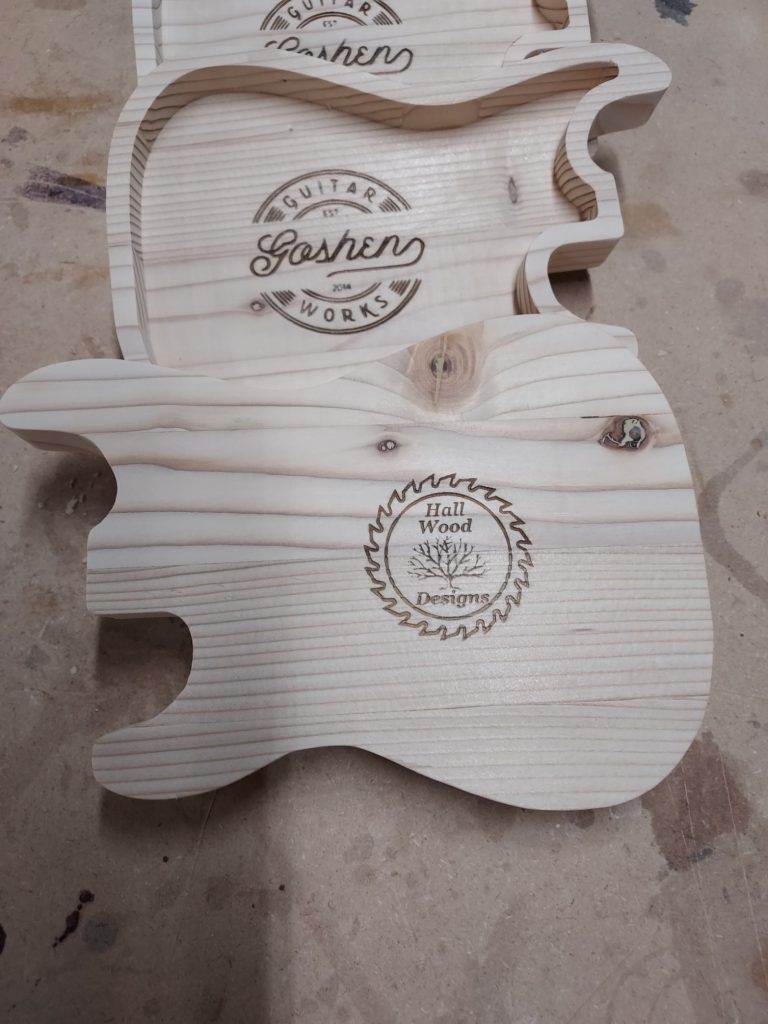 Our standard size guitar tray is 7 x 5″, and are 3/4″ thick with a 1/2″ deep storage area. We also have a smaller version which is about 5″ long. We can make these from pine, oak or maple. We can also add a laser engraved design for a business logo, or a name to make it personalized for someone special.