Outdoor benches are a great way to decorate a garden area, or provide seating for your family or guests anywhere in your yard or on your patio.
Like our picnic tables, we hand select the lumber used, then sand it to remove mill marks, stamps and rough areas. It is then completely water sealed and allowed to dry before being assembled.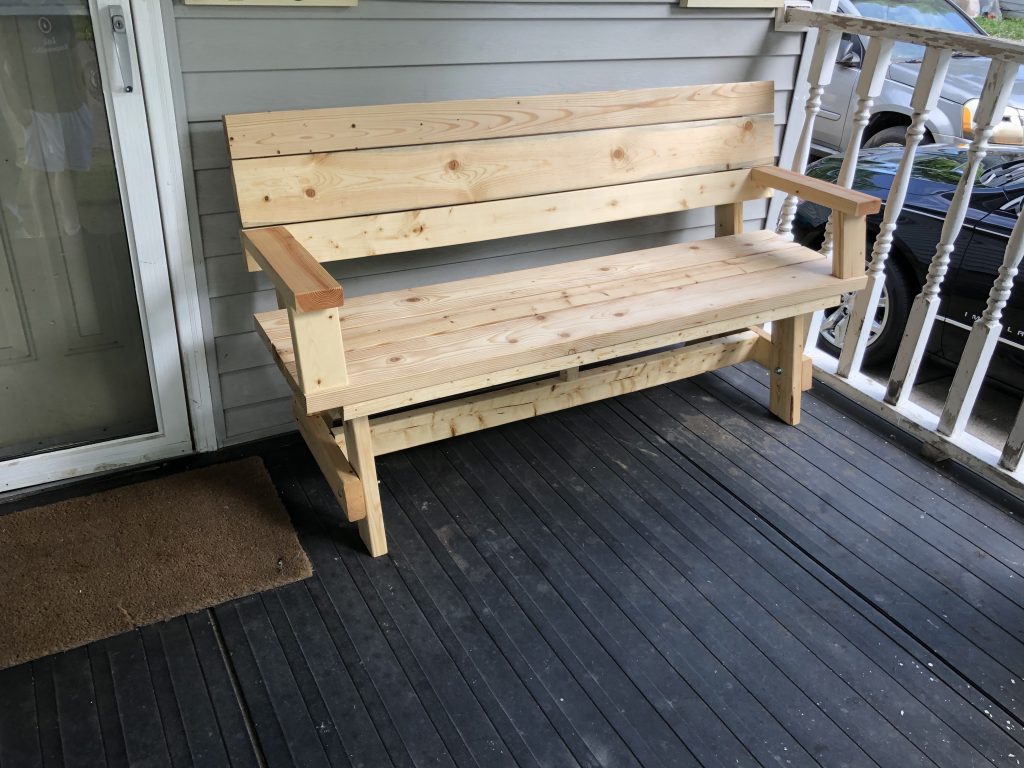 2×4 and 2×6″ lumber means that it will be strong and sturdy for a long time.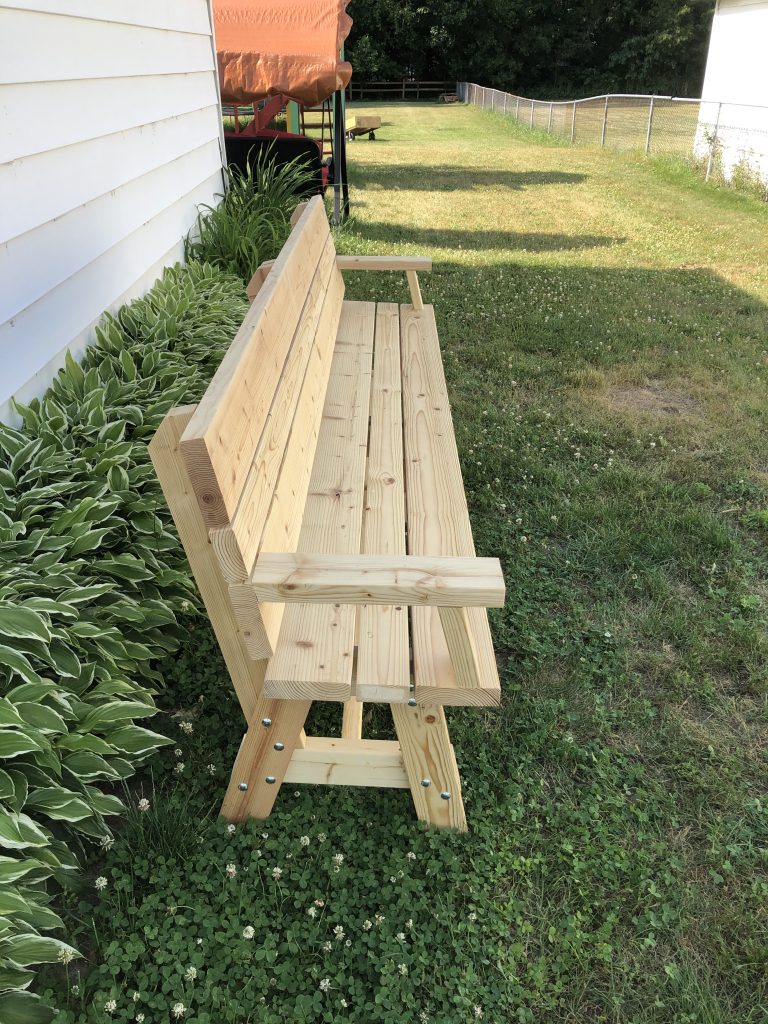 Carriage bolts and Titebond glue keep it nice and sturdy, and as always we try to hide all screw heads and use pocket holes instead for a cleaner look.
We currently make these in 5′ and 8′ lengths.