Our picnic table have become extremely popular in this area. We firmly believe that we build one of the best picnic tables you can buy.
We start by hand selecting all of the lumber we use. While some people may grab whatever lumber is available, we don't. We make sure that it's look and integrity is as good as we can find.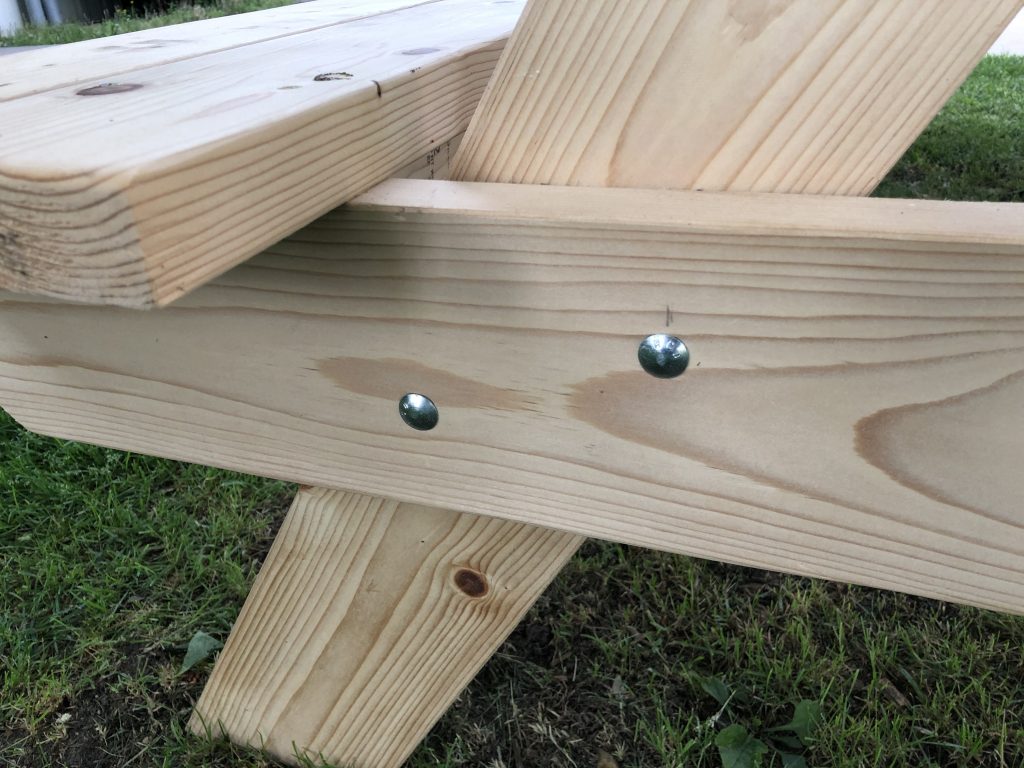 All lumber is cut by hand, and then every piece is sanded to smooth it out, remove mill marks and stamps, and give the wood a better surface for finishing.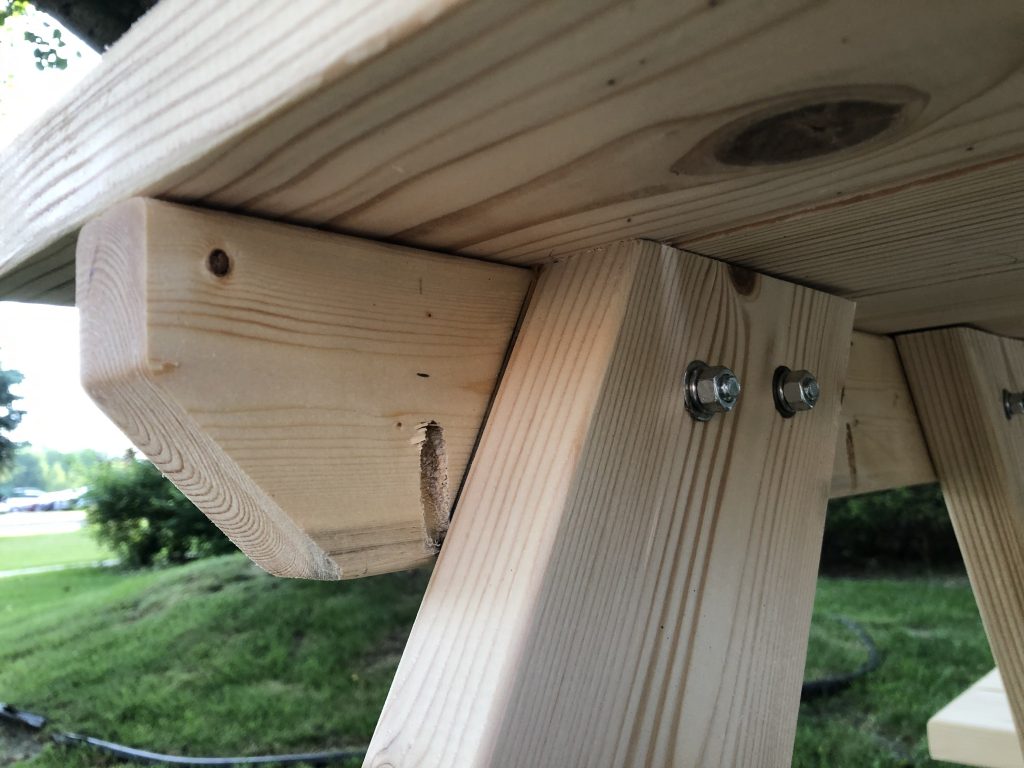 We completely water seal or finish the lumber before the final assembly. When our tables are finished, you won't see any ugly screw heads in the table top or bench seats, the table and bench ends are rounded over to avoid sharp edges, and all joints use 2 carriage bolts and Titebond wood glue.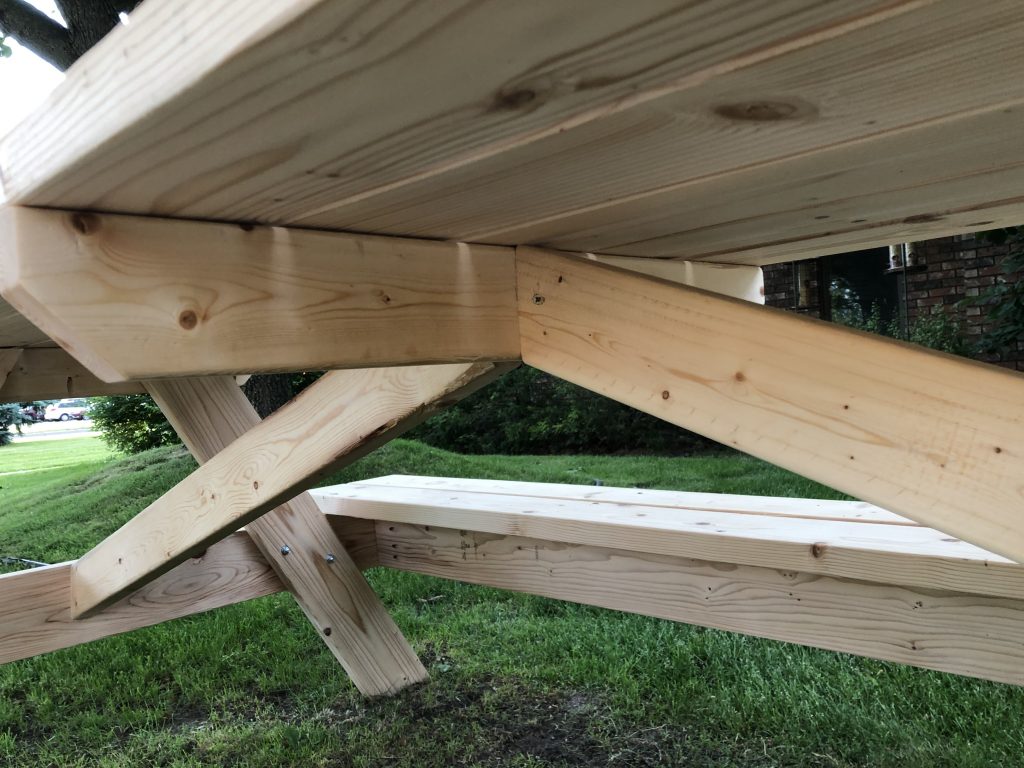 We make our picnic tables in lengths of 4′, 5′, 6′ and 8′. Please contact us if you need a picnic table made a different size.