"Time" for something new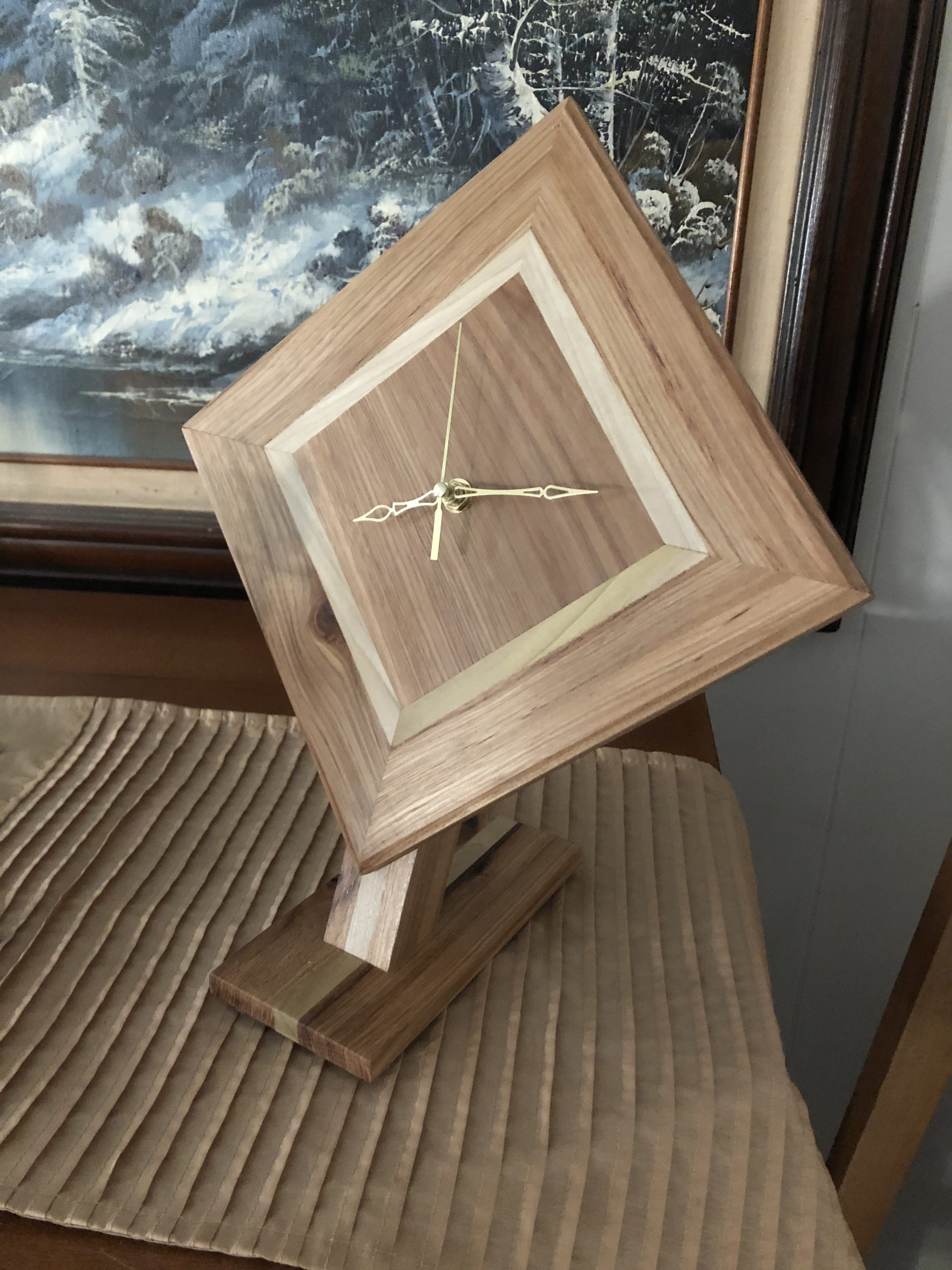 We've been busy working on a lot of smaller, miscellaneous items. Kind of looking for a couple of new products to pursue.
One of the things we've been working with is pallet wood. It's very easy to get and when planed and sanded it looks great most of the time, especially if it has weathered a little bit. It is also a way to reuse wood that would normally be burned or tossed out, and we don't have to go purchase new wood.
So, this is one of those projects from pallet wood. Usually, pallets are made from pine or soft woods. Now and then, though, you get some that is much nicer. We've found oak, poplar, and even some cedar.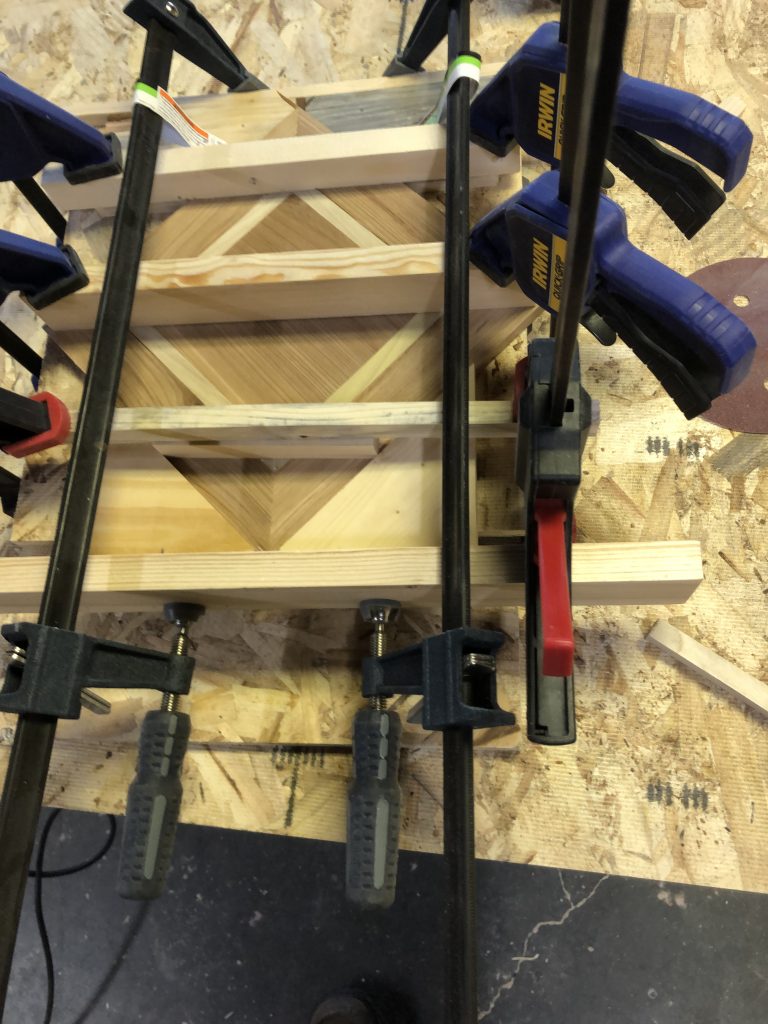 We even find mystery wood, like the darker wood in our clock project. I think it's hickory, but not sure. It is definitely some of the hardest wood I've ever used. The lighter strips are poplar. Poplar is unique because its' colors can be white, green, gray, black and even purple.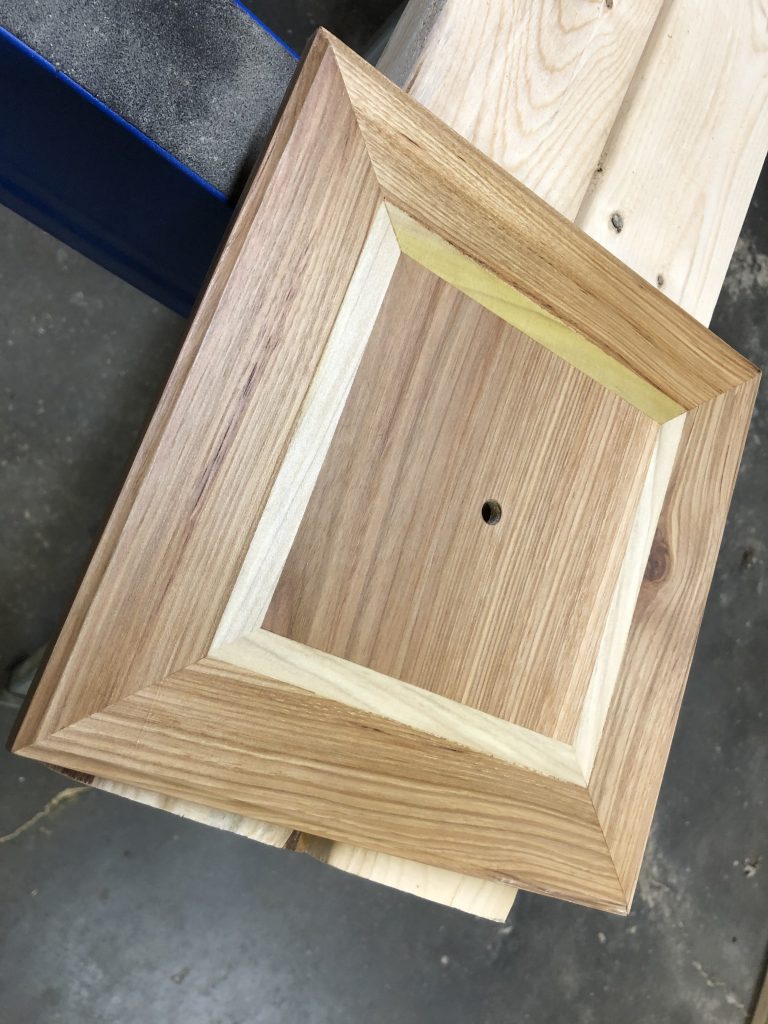 I wasn't sure what the final look would be while making it, just looking for something a little different but not too crazy. I originally planned to hang it on the wall, then thought a desktop clock was a cool idea. So, how do you stand a square up on it's corner?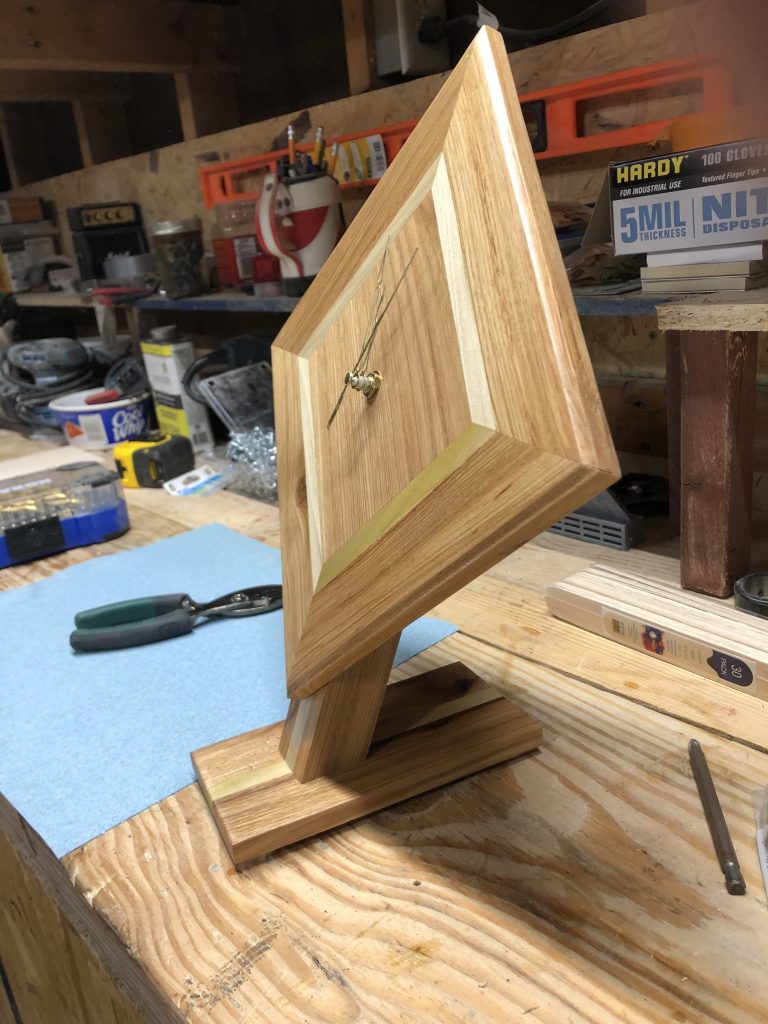 Obviously, you need some type of a stand for that. I decided to keep the light strip in the base sections for consistency, and I think it works pretty well.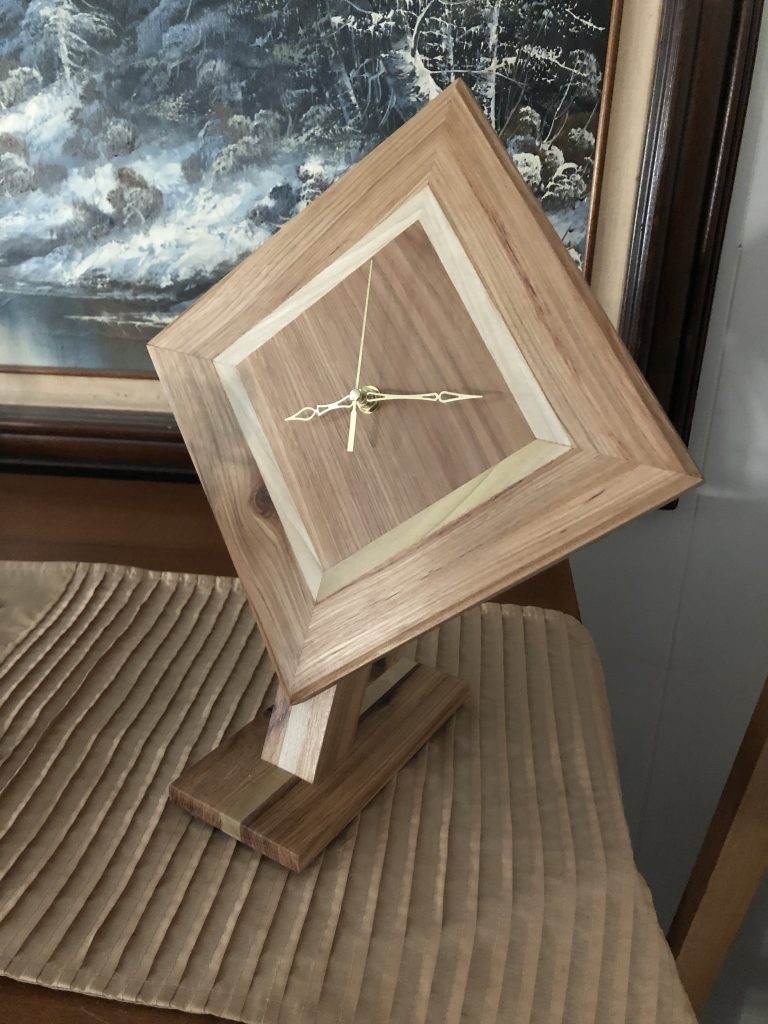 The clock mechanism is a simple item you can get anywhere, but I didn't like the plastic numbers that came with it, so for now it will go without. I sealed it with 2 coats of shellac, then hand wiped two coats of poly.
All in all I'm very happy with the result. What do you think?
---
---