Platform for a twin mattress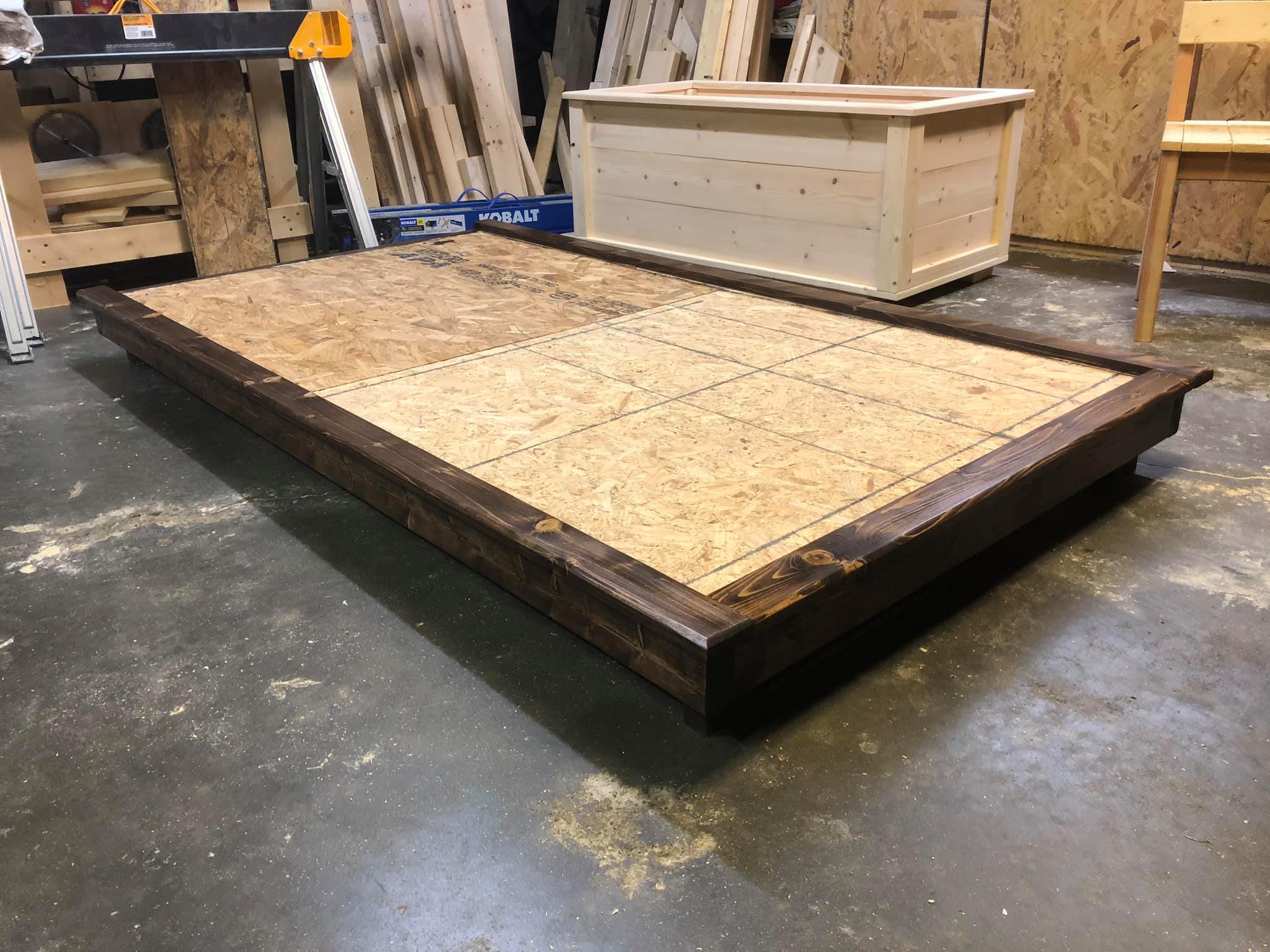 We don't always make things just for customers. Often times, we build things as experiments or for our personal use. This is one of those times, sort of.
I have twin 6 year old grandsons, and it became time to get them some new mattress frames. Since they don't have box springs right now, we did something a little different.
We could have used a bunch of slats, but that wouldn't have been very practical, so 1/2″ plywood with supports underneath it seemed like a good option. The frame is made of 2 x 4's. but we added a ledge around 3 sides made from 1 x 3″ boards, then beveled the outside edges.
The frame only sits a couple of inches off the floor, so that will limit clothes, toys, and other things from getting shoved underneath it.
The color is Minwax Mocha stain with hand wiped satin polyurethane finish on top.
---
---