Our first bed!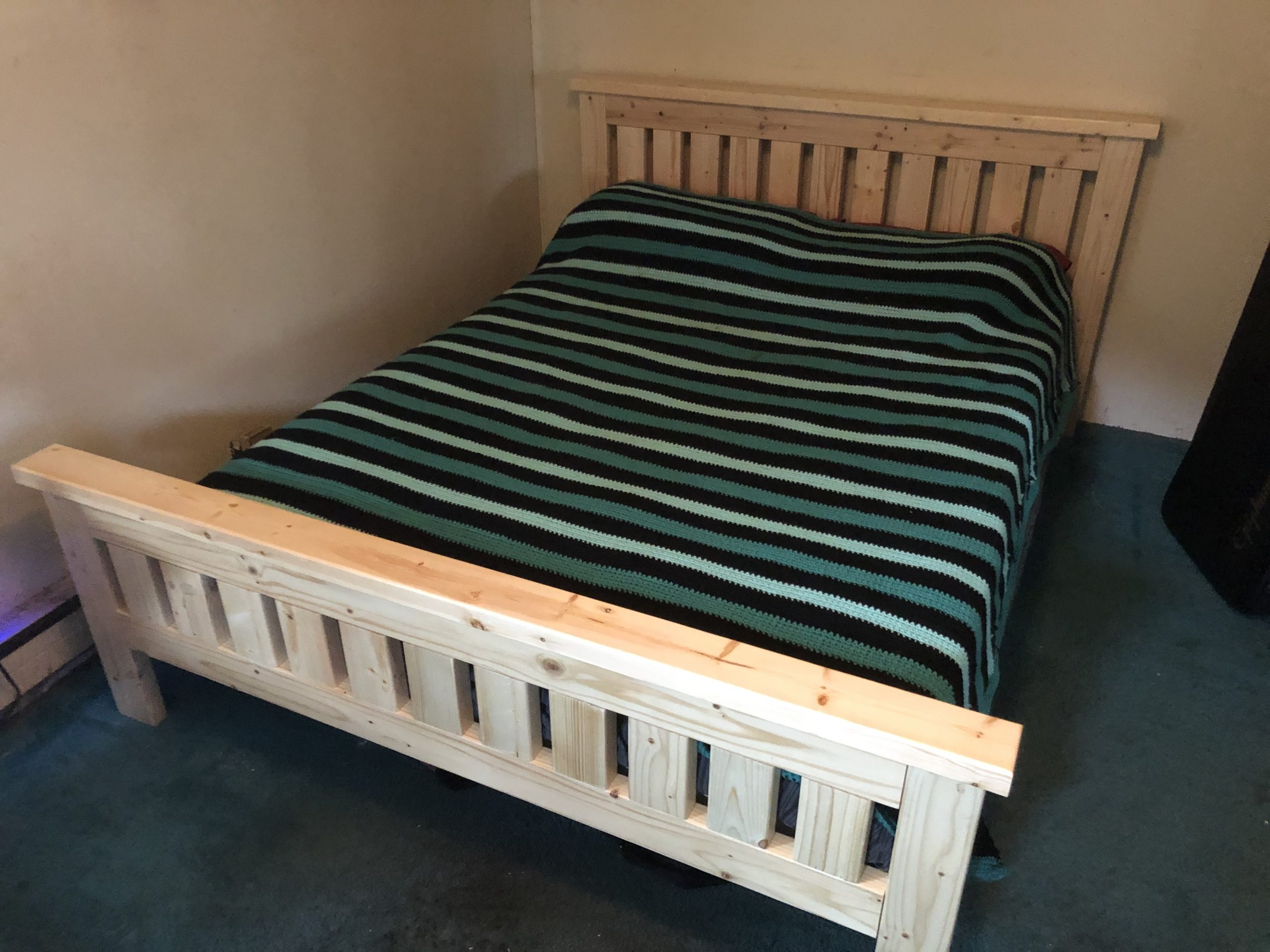 So at this time of year, we are starting to look at doing more interior types of products, as the outdoor furniture lines are slowing down. I guess you have to adapt, right?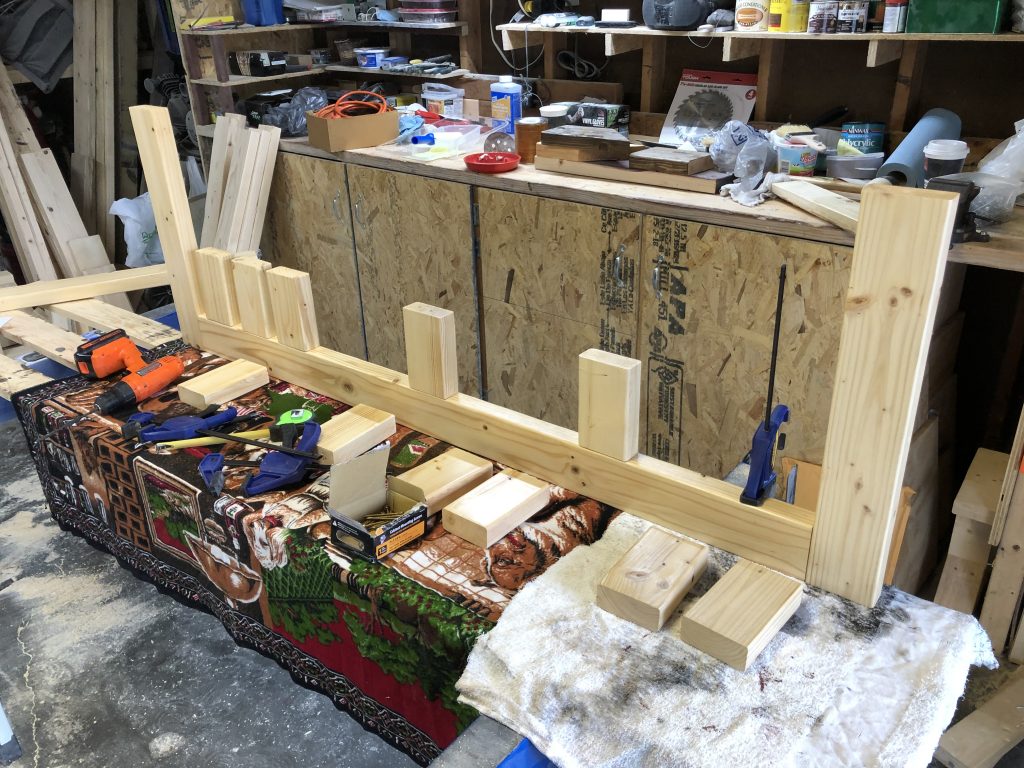 We decided to do a basic full size bed with a headboard, footboard and frame assembly. It is all 2×4″ construction, with chunky slats and pocket holes to hide those nasty screw heads.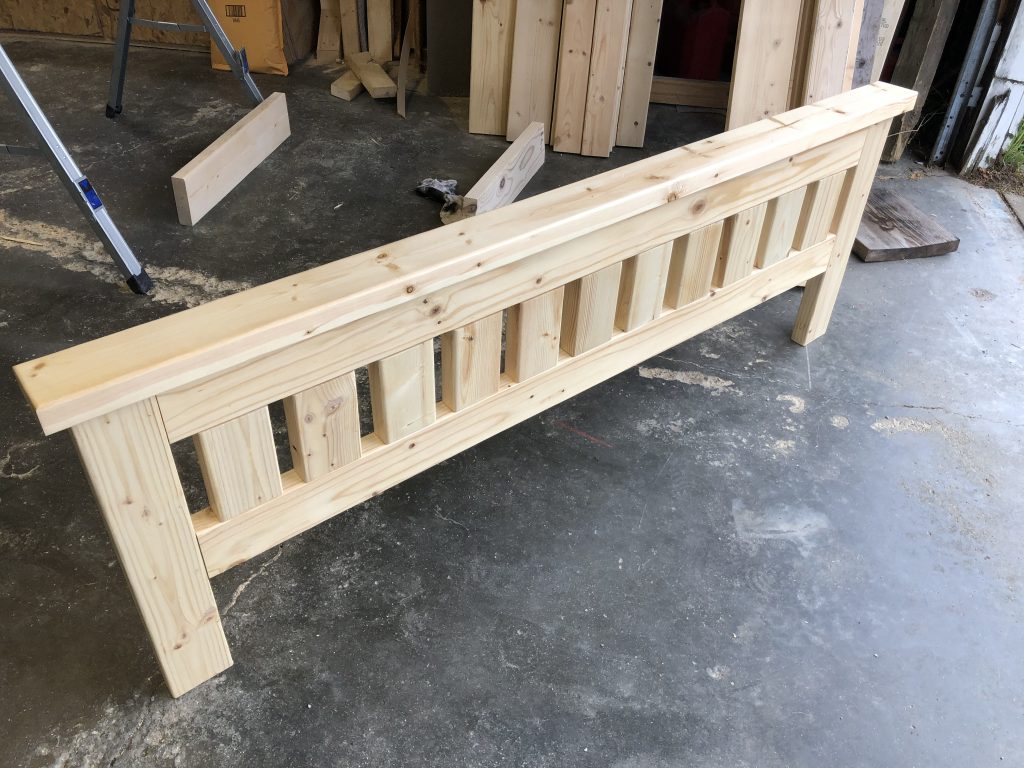 I've always liked natural wood, so I think this bed made from white fir with a clear semi-gloss polyurethane will look pretty good when it's finished.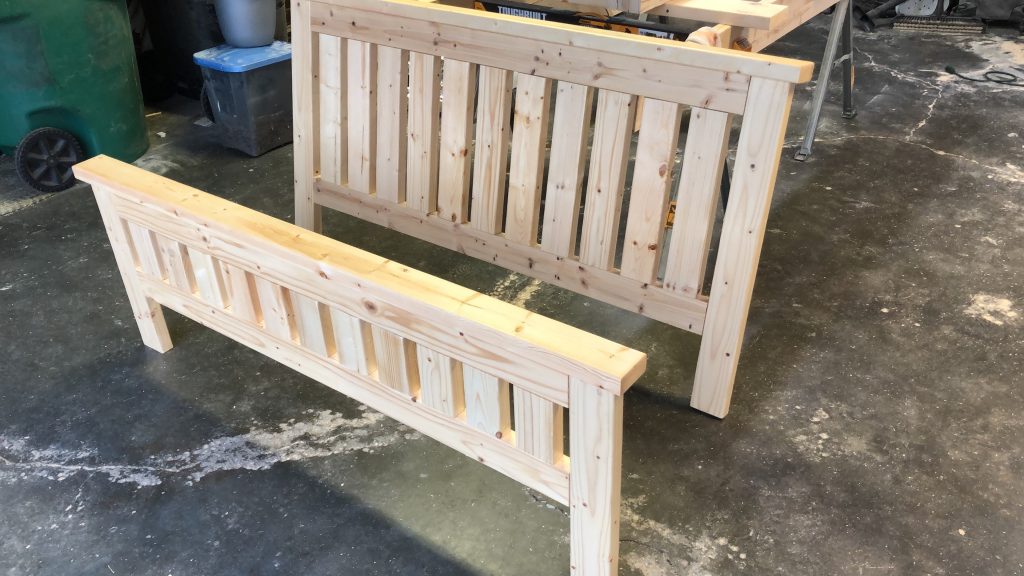 Pretty sure we can get rid of the ugly metal frame that is often used, and build the entire frame from wood.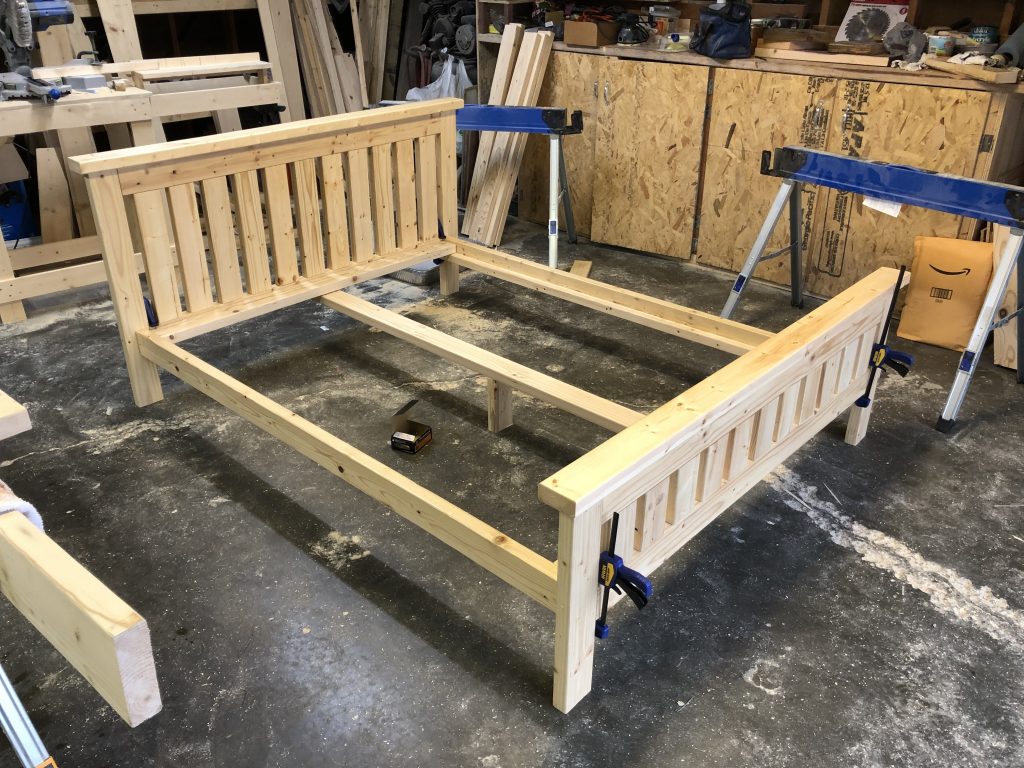 So we still need to set the side rails in the correct position and get some slats thrown into it, but we think it will look good and have plenty of strength. In fact, we're going to set it up here in the house and use it to make sure everything will be fine before going much further.
Let us know what you think.
---
---