Square chair project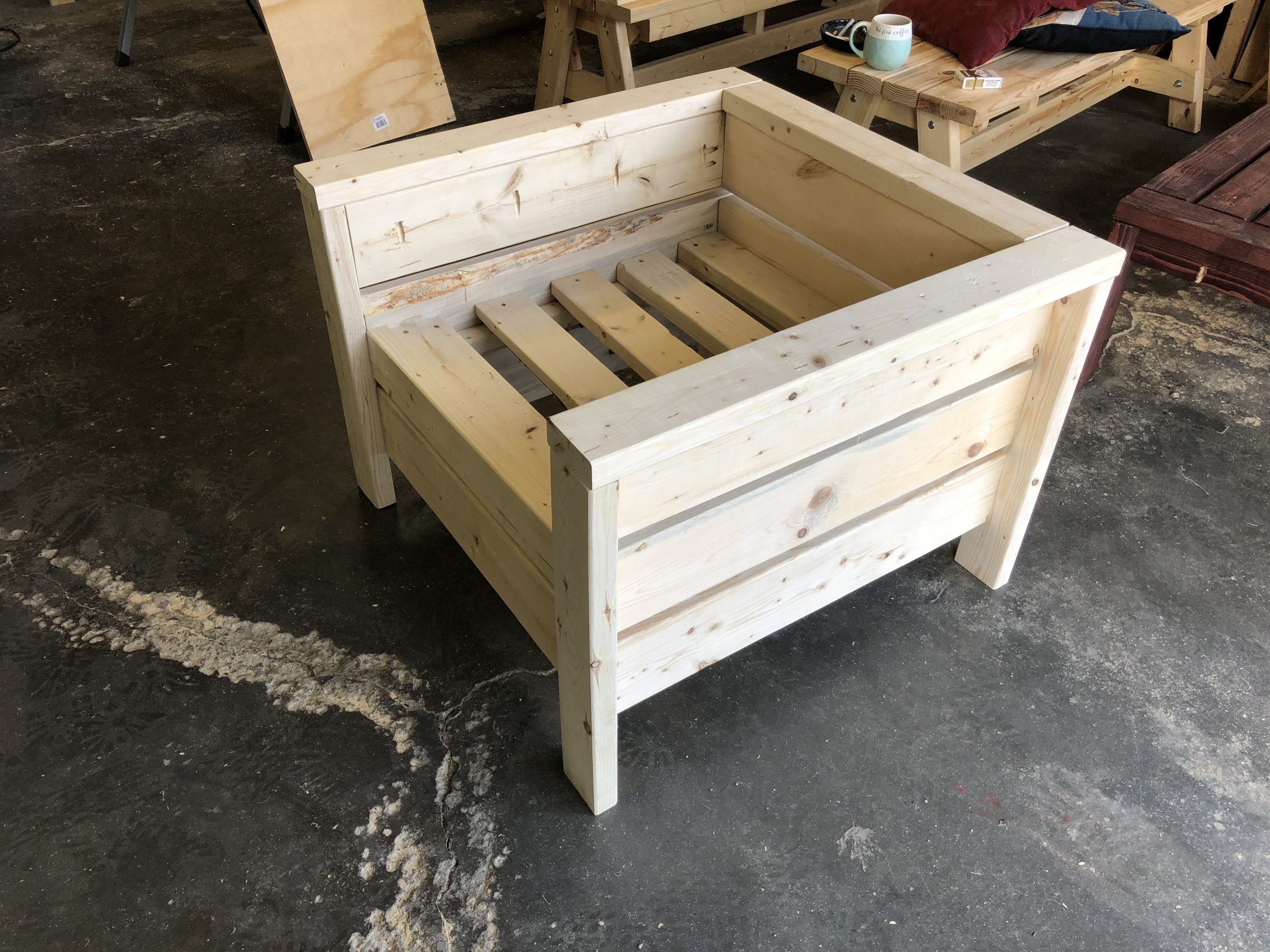 So, we saw something like this online and figured we'd take a shot at it. Nothing overly fancy, but it has a nice, simple look that works very well.
Like other test products, we used some odds and ends lumber we had to give it a try. We finished it as in the picture above, and realized right away there were a couple of changes that would be a huge improvement.
First, the seat was much too deep for the average person, so it got shortened, or less deepened, or whatever you want to call it.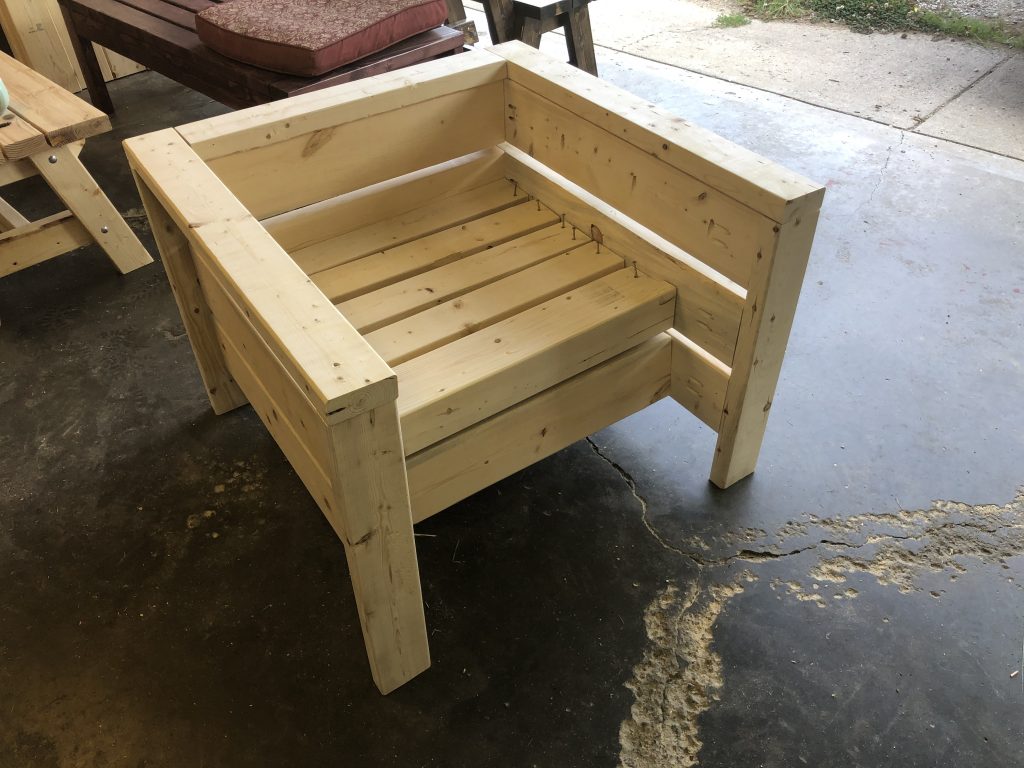 Also, the back was not tall enough so we added some height to it.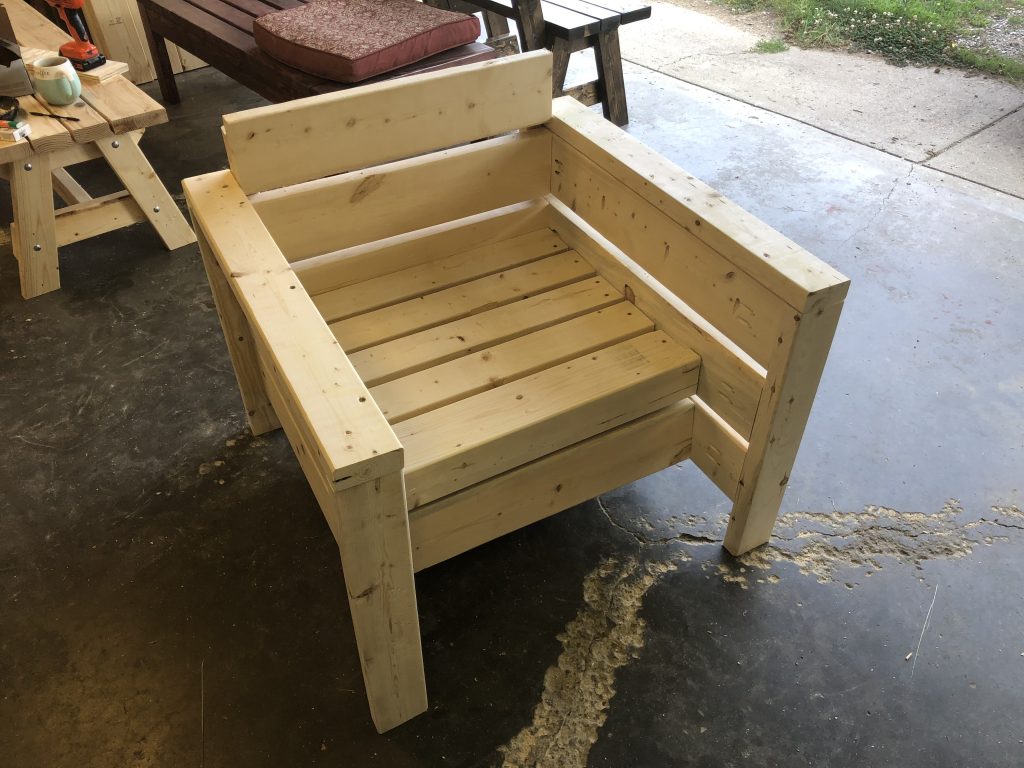 A huge improvement in comfort! Although it would probably be a bit nicer with cushions, it really isn't bad at all the way it is.
---
---