Some junk wood, some stain …. what will happen?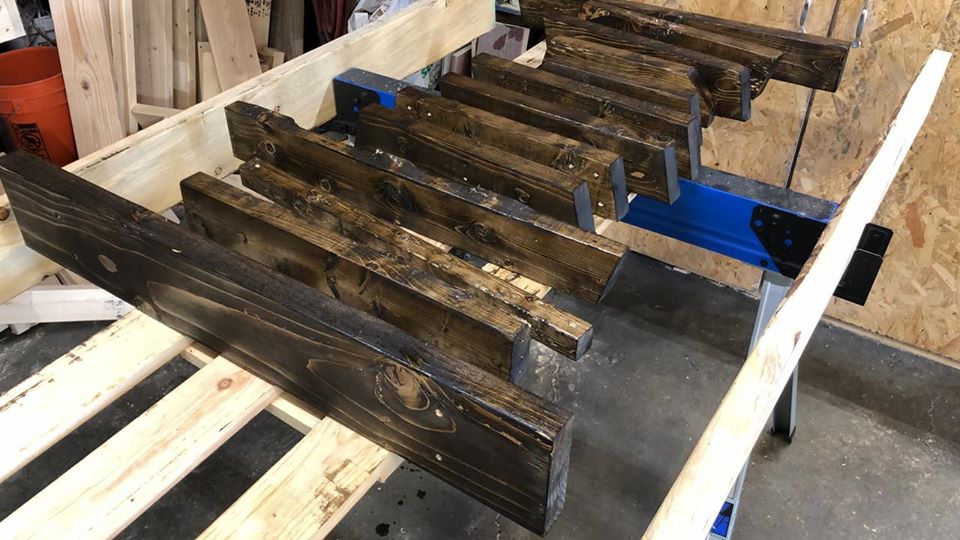 So, this experiment is to try to use some junk wook we have sitting around. It never fails that when you're dealing with wood, you'll get some pieces that aren't much good for anything.
Or, are they…?
I'm hoping that, when this is finished, it will be a new chair that looks like an old chair.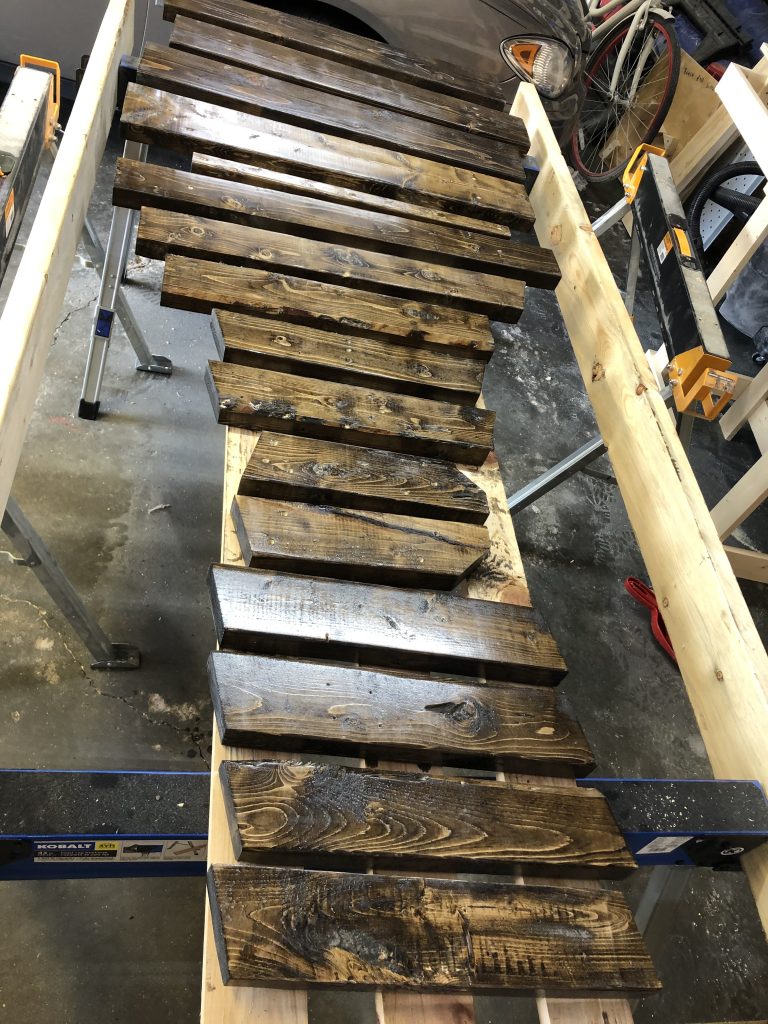 The wood is somewhat rough and ragged, but we sanded it, stained it, and added 2 coats of spar urethane.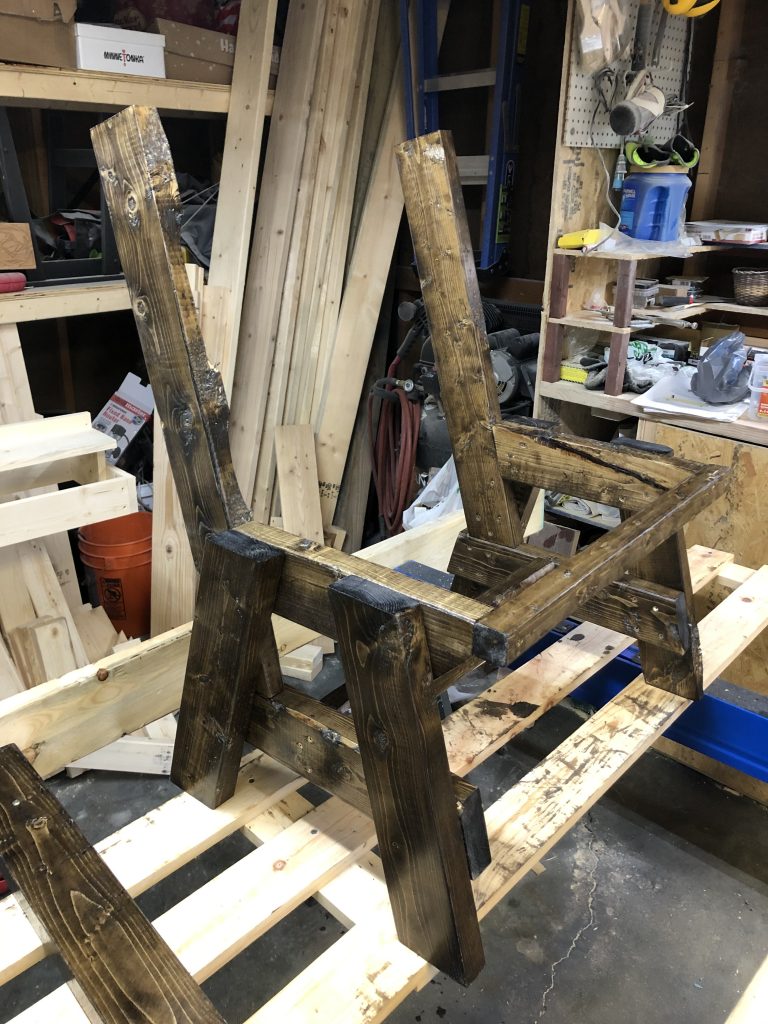 We went the quick route of simply screwing it together.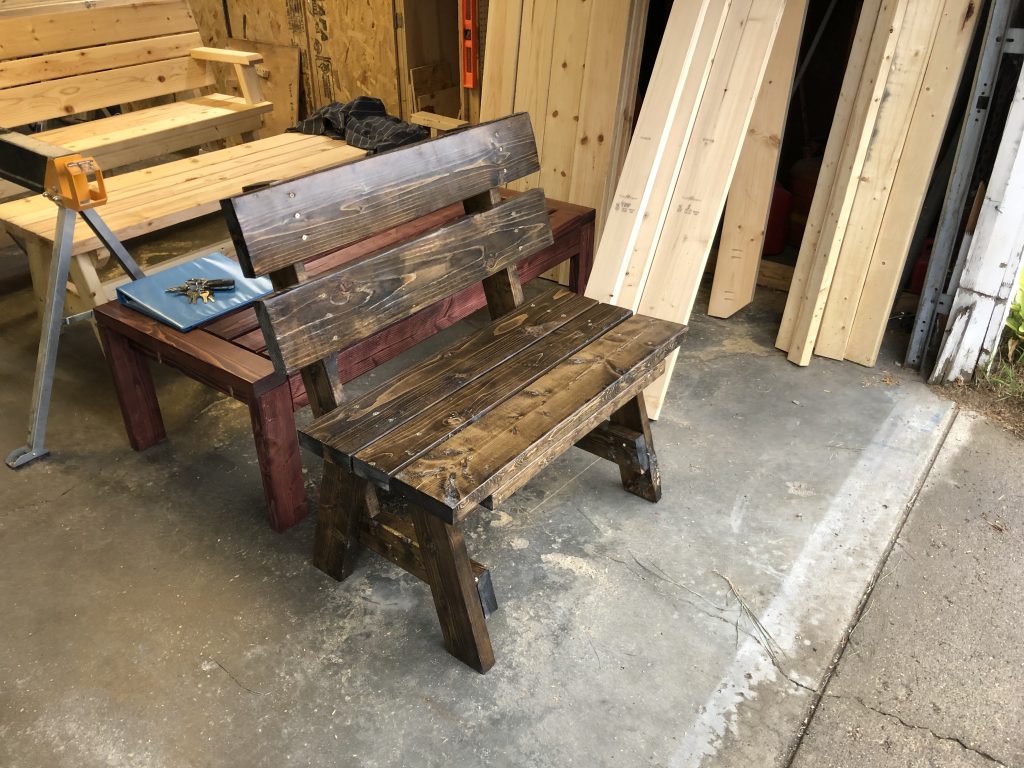 Someone told me it has a "rustic" look. What do you think?
---
---